Nacho Viale and Lucia Pedraza They were the focus of the media days before the New Year after some images of the producer in a bar with Lucía Celasco went viral.
As soon as those photos circulated, romance rumors began despite the fact that they were not seen in any compromising situation.
After that, neither of them came out to talk about it or to clarify their friendship or whatever. Of course, now it was the girlfriend of Mirtha Legrand's grandson who indirectly was in charge of making it clear that everything between them continues to go from strength to strength.
like every summer Nacho Viale and Lucia Pedraza They spend the summer with their dog son Ayrton. This time, they added the new member of the family, Maverick, Therefore, days after the rumor of romance between his partner and Susana Giménez's granddaughter circulated, lThe model compared a photo of the producer with one of his pets and a heart in the middle.
In this way, without saying anything, he made it clear that they are still as in love as ever and enjoy the family of four that they form with their furry four-legged dogs.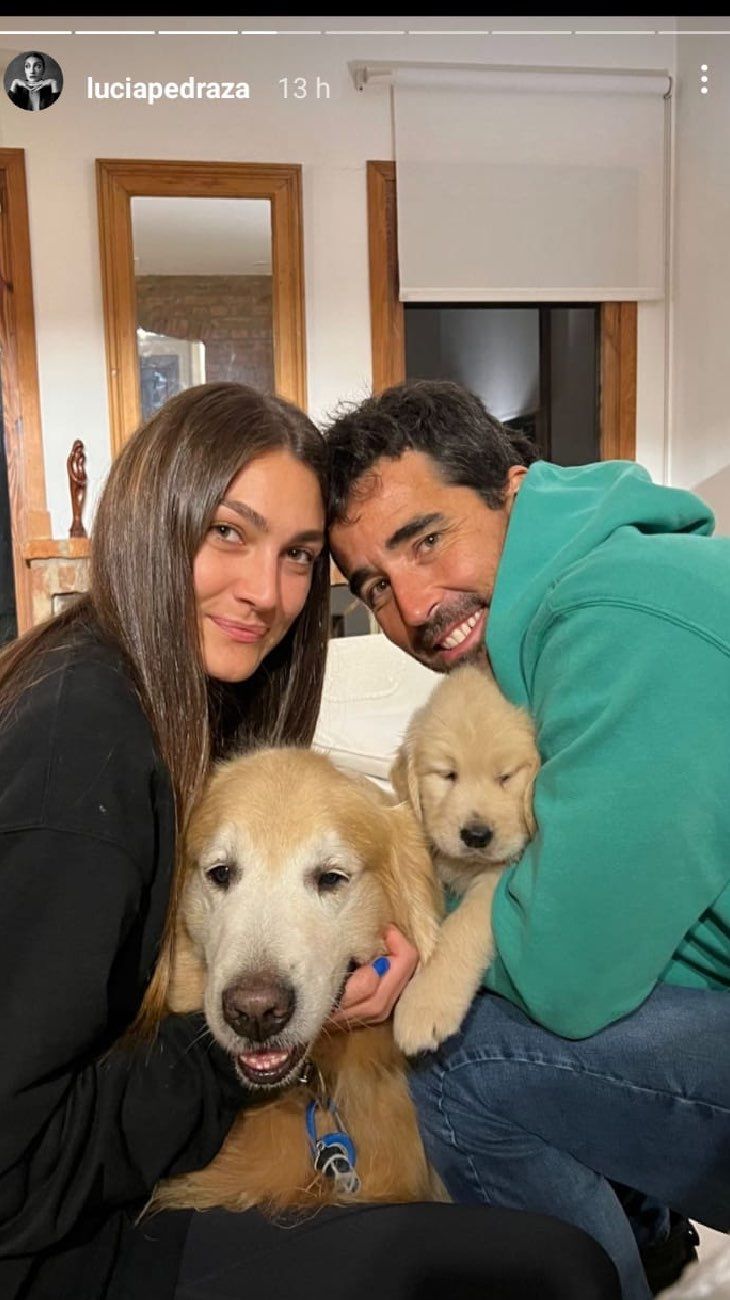 When Nacho Viale managed to add a new member to his family
At the beginning of last June, Nacho Viale told his followers a piece of news that made him very happy: his dog Ayrton was going to be a father.
The producer loves his dog like a son and takes him everywhere whenever he can. On many of the trips he has made, his pet accompanied him.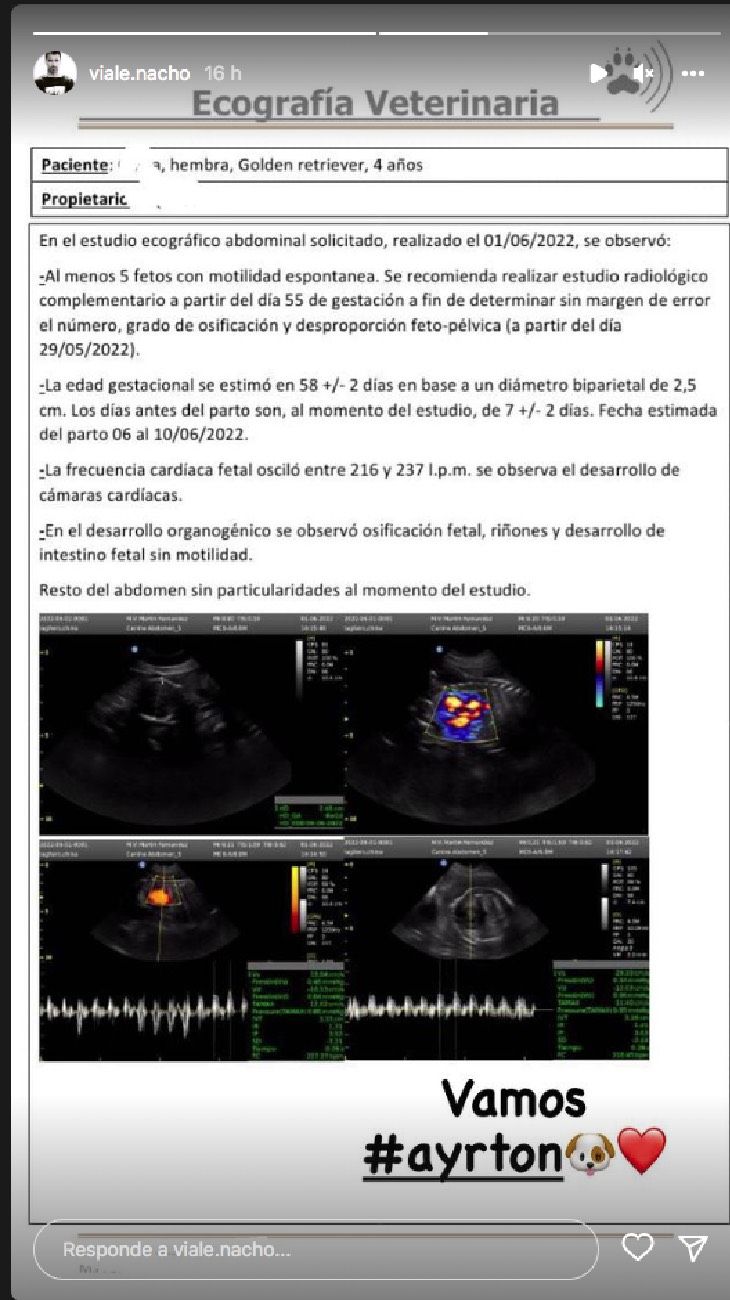 That's why when Ayrton got another golden pregnant, nacho viale I enjoyed the sweet wait. On one occasion, the grandson of Mirtha Legrand showed in an Instagram Story the photo of the ultrasound of the female who was expecting her dog's puppies.
"Come on Ayrton", written by Nacho Viale next to the image. There it could be read that at least five puppies were observed on the way and that they would be born between June 6 and 10 approximately.