NFL officials came under scrutiny early in the first Week 17 game list with a play during a game between the New England Patriots and Miami Dolphins drawing the ire of fans.
The play in question occurred in the first quarter when Dolphins running back Raheem Mostert caught a pitch from Teddy Bridgewater on first down and tried to explode through the hole. He shrugged off a tackle before a second defender stopped him and appeared to fumble.
CLICK HERE FOR MORE SPORTS COVERAGE ON FOXNEWS.COM
The Patriots appeared to get the ball back, but the NFL referee determined that Mostert's drive was stopped before he fumbled.
It was a head scratcher for sure.
The Patriots received a similar call in their loss to the Cincinnati Bengals last week. Running back Rhamondre Stevenson picked up the ball near the goal line late in the fourth quarter with the team trailing by five points and appeared to be blocked by the Bengals' defensive line.
EAGLES' JOSH SWEAT PLACED ON STRETCHER, TAKEN OFF FIELD AFTER ATTEMPTED TACKLE VS SAINTS
Stevenson was pushed back, but the play didn't stop because the drive was halted. Stevenson would fumble and the Bengals would recover the fumble.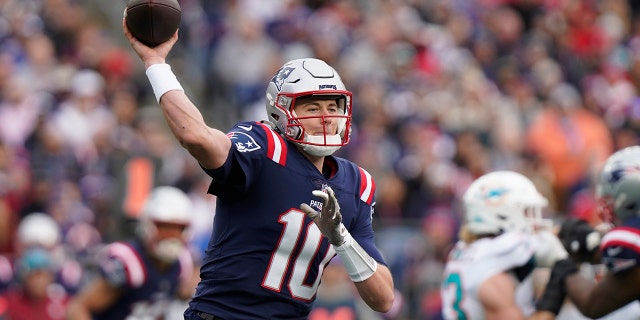 Referee Craig Wrolstad explained the decision to uphold the play after the game.
"To have any progress forward, the running back has to be controlled by the defense," Wrolstad said, via NESN. "He has to be held and controlled, and basically have his feet taken away. We felt like he still had his feet. So, we didn't feel like the defense was holding him and controlling him. He was still free to gain yardage and then as well, obviously, there was still a possibility that he could lose the ball.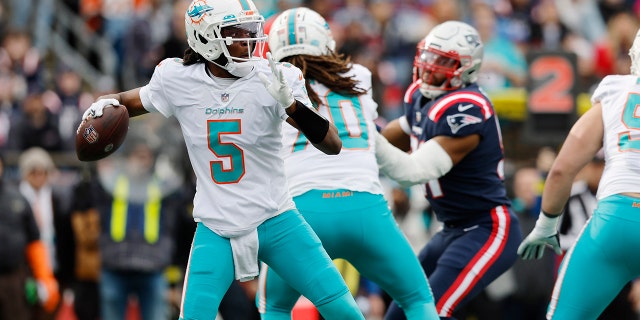 CLICK HERE TO GET THE FOX NEWS APP
The Patriots lost to the Bengals. They desperately need a win to keep their postseason quest going.