The Argentine Agrarian Federation (FAA) anticipated that he would carry out a mobilization in the City of Buenos Aires to raise his "urgencies, needs and demands" in the midst of the complicated situation in the countryside due to the drought.
In the face of the historic drought and "the absence of firm and concrete agricultural policies", the Agrarian Federation carried out its claims to the Casa Rosada, the Ministry of Economy and Congress. The intention of the FAA is to add its peers from the Liaison Table to give more strength to the claim: we will have to see what the leadership of the Argentine Rural Confederations (CRA)the Argentine Rural Society (SRA) and Coninagro.
Following yesterday's meeting of the FAA Central Board of Directors, a visit to the three nerve centers of power was decided to obtain greater visibility in their claims after "feeling helpless and devastated in the face of the drought".
"In the framework of a historic and oppressive climate emergency, which deepens every day and in the constant absence of real help from the National State to save producers in check, it was considered to carry out in a short time the emergencies, needs and demands to the National Congress, the Ministry of Economy and the Government House," the statement said.
In turn, they extended the invitation to accompany the measure to small and medium-sized producers in the country. "Once the date of the action is established, in the next few days, we intend to reach the representatives from different productions and regions of the country, so that all the producers can accompany us to the different political and governmental levels", concludes the published text.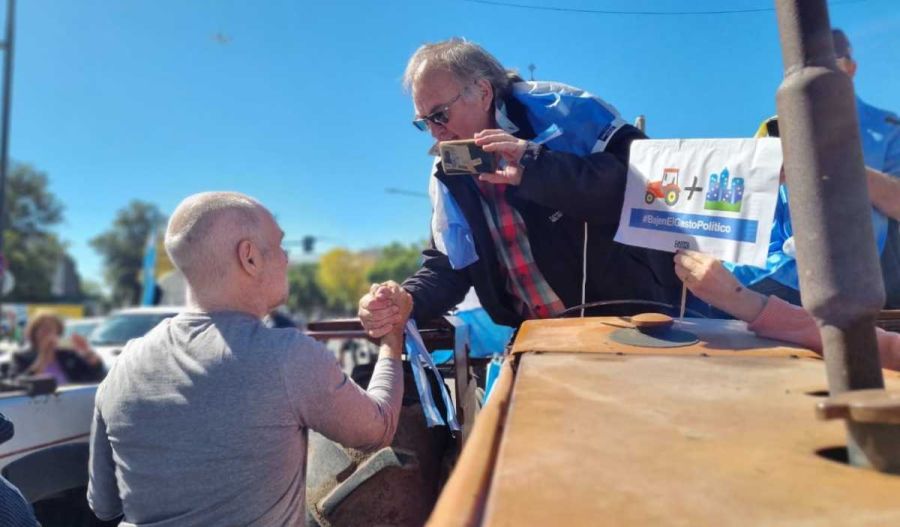 In radio statements, the vice president of the Agrarian Federation, Marcelo Bianchi, say that the measure was resolved because "the situation does not allow for more and the producer cannot continue in this way without having any concrete help from the National Government, nor any respite from the AFIP and they are fundamental things that have been requested for too long".
Among other issues, the agrarian leader remarked that other productive sectors linked to the countryside are invited to join, "as he accompanied in Villa Constitución", and to the other participants of the Liaison Table.
"We don't want it to be a broad mobilization, but we want people to make this problem visible and in Capital is where we can do it"added.
RA/CCM