"Three weeks that seemed like six months." With that phrase, David Urreta describes the intensity of his first days as president of the Athens Sports Association.
"Round-trip trips to Buenos Aires, being with the squad and the coaching staff, forming a new board of directors, putting together work teams… It has not been easy for us, let alone the end," says the leader who was anointed as successor. of Felipe Lábaque in the assembly on April 28.
"The end" is the 2-3 defeat in the permanent series against San Lorenzo, the unprecedented relegation after 39 seasons and nine titles in the National Basketball League. "We tried to fight it to the last. Our players felt the support of the people in those two incredible days at Cerutti, which was full as in the old days, and the team reached the fifth game competitive, but the tables did not fall our way", affirms the manager.
Urreta is 49 years old, is a lawyer and ventured into politics as head of the APEC (Action for Change) party and councilor for the ADN Movement in the 2015-2019 period. He currently works as Undersecretary of Regional Integration and International Relations of the Government of the Province of Córdoba. "To the fans and supporters who believe that Athens had to stay in the top flight, we say thank you and that we need you more than ever for the upcoming project", he emphasizes.
-He was very affected at the end of the last game with San Lorenzo. Is that where the tab fell on the exposure that the sport offered?
-At that moment I felt a lot the suffering of the people. I experienced pain, sadness and anguish firsthand, because I am a fan of Athens. And what I felt the most was not having been able to avoid the situation as a leader, despite all the measures that have been taken in recent times. That last minute of the game, when the clock began to show 59, 58, 57 seconds…, it left me with a terrible sense of loss. I no longer have my parents and the truth is that I never thought that I could feel something similar.
"I experienced pain, sadness and anguish firsthand, because I am an Athens fan."
-A year ago, Lábaque said that Athens was not in a position to play in the National League. They already have the diagnosis for a while.
-What Felipe wanted to say is that the business model of Argentine basketball has changed. Today the clubs have a large budget in logistics, they do not have the federative rights of the players, they must pay foreigners with dollar bills and, except for those that are banked by governments or unions, they depend 95% on private financing. All of this makes it somewhat unfeasible, in a country context where expenses decompensate very quickly. Beyond accumulating such glory, Athens is still a neighborhood club. Even so, it is one of the few clubs in the League that has no debts. But everything is done with individual effort and voluntarism, and Felipe has a lot to do with that.
IT COULD NOT BE. Athens lost the series of permanence against San Lorenzo and for the first time in its history will play the Argentine League. /// PHOTO: CEDOC PROFILE
-Many point to 'Felo' as responsible for the sports debacle.
-I respect what the fan says and I always try to put myself in their place. Personally, I believe that Felipe is the last great leader of Argentine basketball and that having him in the middle of asking for advice is priceless. Without Lábaque it is not possible and with him alone it is not enough: that is my opinion, beyond the affection and admiration I feel for him. We made a stadium that is going to be a model, with a market value of millions of dollars, and we are critical of that. I do not conceive that they say that we went downhill for investing in infrastructure and growing. We did not expect this outcome, it is true, but if the ball had entered, the situation would be different.
-He had to take over at a difficult time. It is even speculated that Lábaque delegated command so as not to end up as 'the Passarella of Athens'.
-I have been working on the board for a long time, especially in the legal part, and I have always tried to build consensus. I have my character but I am very component, it is my way of being. As long as we are all green, there is no problem. Everything was ready for Felipe to continue one more period, but he told me 'it's your turn' and he moved from the center of the scene. I think it was time. When you cried for a club and they give you the chance to preside over it, you don't think about it, he assumes. As we sometimes say on the board: in the many good times, and in the bad many more. Deep down, we all have the idea that we go out together or we don't.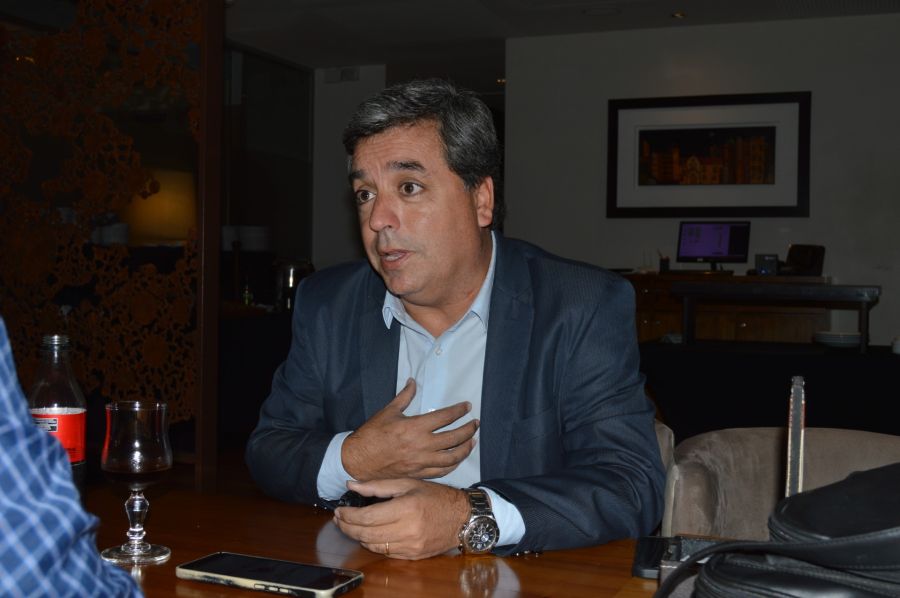 WHAT'S COMING "We are going to play in the Argentine League and we will try to rise as fast as possible, with the respect and sporting dignity with which a big club should do it." /// PHOTO: FINO PIZARRO
-What is the management model that you are visualizing?
-The 'Athens Model'. Nobody can doubt the marketing and development as a business unit that Talleres has. No one can dispute Belgrano's way of working, with a horizontality in the decisions and a heterogeneity that coexists without problems with a leader like 'Luifa'. And no one can question the development that the Institute was able to achieve in harmony. But Athens has to find its own model, taking the best of the other clubs but claiming its history. The key is to be a good manager.
"I don't conceive of them saying that we went downhill because of investing in infrastructure and growing as an institution."
-Giordano, Juan Schiaretti's finance minister, enters, and Lábaque, the former vice-intendent of management Ramón Mestre, runs. Does this represent a paradigm shift in the institutional life of Athens?
-From Felipe, it is known where he comes from and where he is going ideologically and that never hindered any management linked to Athens. We also have Analía Romero, who is in charge of the social part of the club and is a historical leader of radicalism. It happens that Athens is so big that it transcends many sectors, including politics, or cultural politics, in the case of Federico Racca. Osvaldo (Giordano) is a fervent fan of the club and also a very simple and very professional person, who will give us all his wisdom. He is going to be key in market analysis.
-'I have my personality,' he remarked. With that phrase he is marking the field and making it clear that he is not going to be the 'Alberto' of Lábaque.
-Never. I'm going to be friends with Lábaque all my life.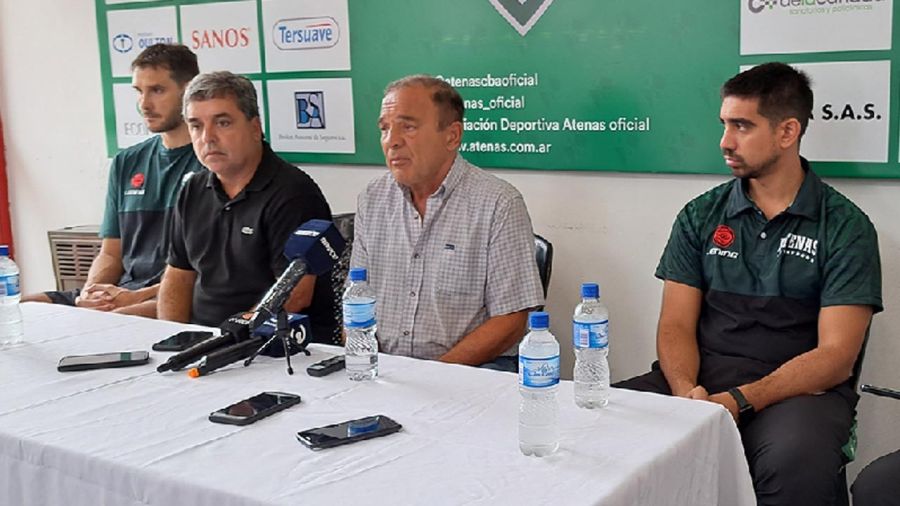 IN DEFENSE OF LABAQUE. "Personally I believe that Felipe is the last great leader of Argentine basketball," says Urreta, the owner of the Greek. /// PHOTO: NATIONAL BASKETBALL LEAGUE
"Athens will play the Argentine League"
Urreta acknowledges that last Friday's meeting of the board of directors was "very sad", the first after relegation, where the first lines of action on the coming Athens were drawn up. The manager defines the decision to participate in the Argentine League as "the first milestone": "We are not going to buy the place. We will go to all the places where we win the promotion tournament and we will try to go up as fast as possible, with the respect and sporting dignity with which a big club should do it".
"It is a difficult, different tournament. The idea is to put together a competitive team with club players, without so many foreigners and betting on our youth system. Hopefully we can hire a DT with experience in the category ", he points out.
"I would love for Rubén Magnano to be in charge of sports development in Athens."
"Germán Baralle, Pablo Parón, Osvaldo Giordano and Felipe Lábaque will be in charge of developing the basketball project," he points out. And he admits that the idea of ​​adding Rubén Magnano reveals him: "I would love for him to be the coordinator of that table and in charge of sports development. I have no relationship with him, but I would like to call him and say 'here, teacher, draw the plan and we'll take care of finding the resources to make it work'. Hopefully we can add him to the project."
-Will they look for other historic ones to return?
-´Pichi' Campana made us endure in the most difficult moment of the club. That was very comforting and we were grateful to him. Many others are there too, in different ways, and we feel accompanied by them.